How's it growing folks?! This week's episode of Here Weed Go! is a special Black History Month episode, with the focus on company owners and brand creators that are pursuing success through authenticity in a way that is unique to their stories and their struggles.
According to a report by cannabis industry trade publication Marijuana Business Daily, only about 4% of cannabis business owners and founders are black. When it comes to black women owners, that number is about 1%.
Take into account a study from the American Civil Liberties Union that found that, on average, a Black person is 3.64 times more likely to be arrested for marijuana possession than a white person, even though Black and white people use marijuana at similar rates. In 10 states, Blacks were more than five times more likely to be arrested.
With all that in mind, there are amazing stories of success, like the stories my two guests sport in their backgrounds.
Marlo Richardson is a former police lieutenant and serial entrepreneur who is now the owner, president and CEO of Greenwood and Co., a vertically integrated cannabis company based out of Los Angeles.
Watts Homie Quan is a comedian, social media influencer and cannabis afficianado who is promoting his new cannabis brand, Grownin' Up LA, with the help of Richardson's delivery service and a unique marketing strategy that utilizes QR codes, social media skits and a love for quality weed.
Celaya spoke with both Richardson and Quan last month about how each got into the cannabis industry, how their partnership came about, what sets their brands apart in the uber-competitive and saturated LA market, and what challenges they've faced as black founders and owners in an industry that touts itself as diverse, but still has plenty of work to do.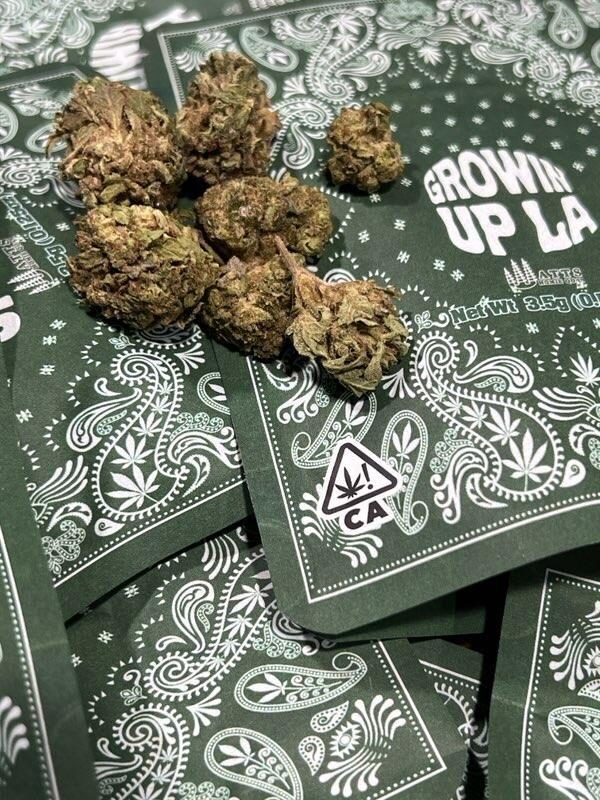 MORE INFO
Marlo Richardson info/social media: Twitter: https://twitter.com/IamMarloNicole
Watts Homie Quan: Youtube: https://www.youtube.com/channel/UC-w7-3ngzZP199hURvE7MbA
The Here Weed Go! linktree for links to the official Facebook and Instagram social media pages, subscribtions to past Here Weed Go! episodes and a sign-up for the Here Weed Go! Southern Arizona newsletter: https://linktr.ee/hereweedgo