Big D. The D2nominator. D2: The Mighty Dispensary. Whatever you want to nickname D2 Dispensary's new location at the northwest corner corner of Kolb Rd. and 22nd Street, just make sure you capture how large the place is.
At over 9,000 square feet of lobby and display space, the new D2 sports a dedicated medical patient lounge and a first-of-its-kind two-lane indoor drive-thru.
All that together makes the new D2 at 7139 E. 22nd St. the largest dispensary of its kind in Arizona.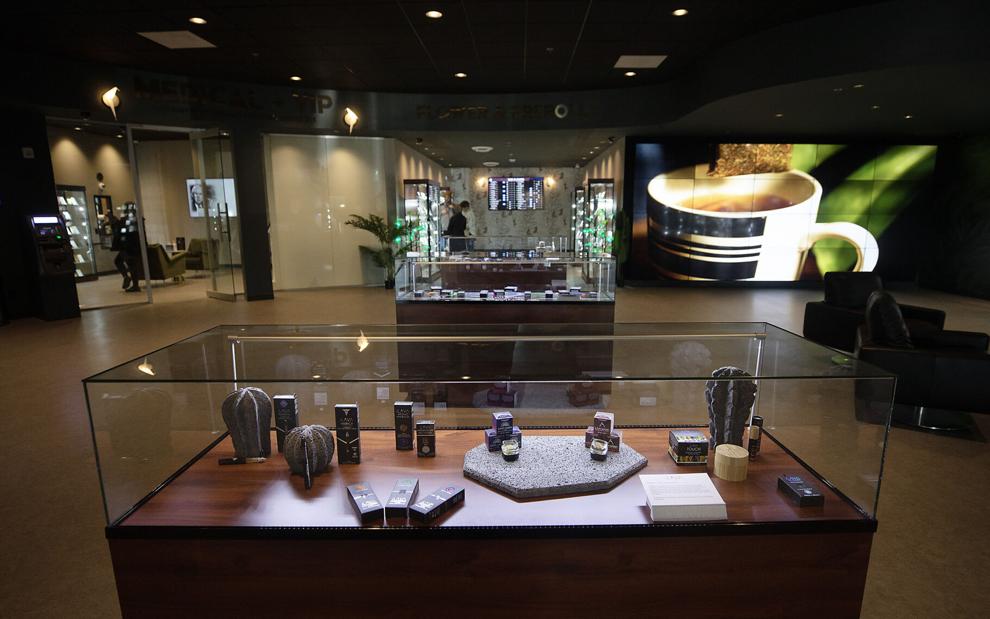 It was a needed move (just across the parking lot) and upgrade said Moe Asnani, founder and partner of AB46 Investments, the parent company for D2 and its sister location, Downtown Dispensary.
"We've been at D2 for about five years. We opened in 2017 (at the former location). And once recreational happened the lines that you started to see outside became way more occasional than, you know, once in a while," he said.
The former location had barely a quarter of the square footage and forced the shop to resort to a queue system that didn't allow customers to roam around freely.
"Just to give you a simple number here, the maximum occupancy on the old space was right at around 30 or something, right under 30," Asnani said. "And here it's over 100, 118 actually."
Asnani wanted to include the dedicated medical patient lounge after receiving feedback from patients that, after the passage of Prop. 207 and roll-out of the state's recreational cannabis program, their user experience had changed for the worse.
With the new medical lounge, waiting in lines won't be the same issue.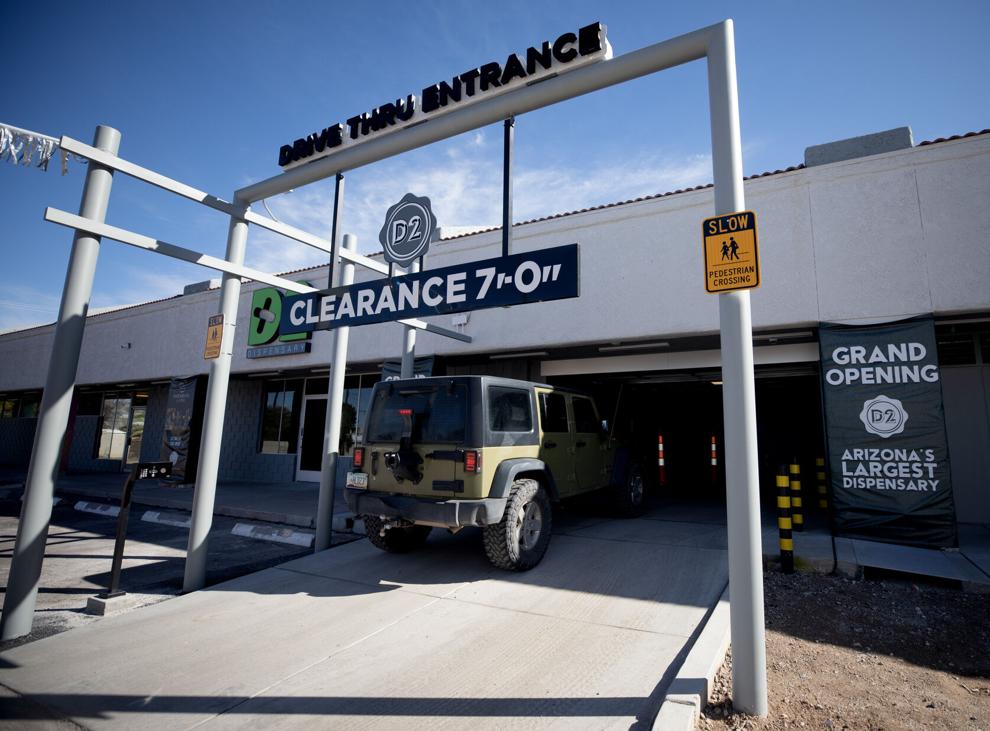 "Our whole roots, our entire foundation was built on medical and then obviously when rec happened, what we saw is that folks who had cards were not necessarily getting prioritized," Asnani said. "What we wanted to do is a eliminate the whole concept of standing outside, you know, cuz even if it's 115 degrees in Tucson, or 50 degrees as it gets closer to now, nobody likes waiting outside."
Part of that never-having-to-wait outside approach also went into the design of the shop's double-lane indoor drive-thru.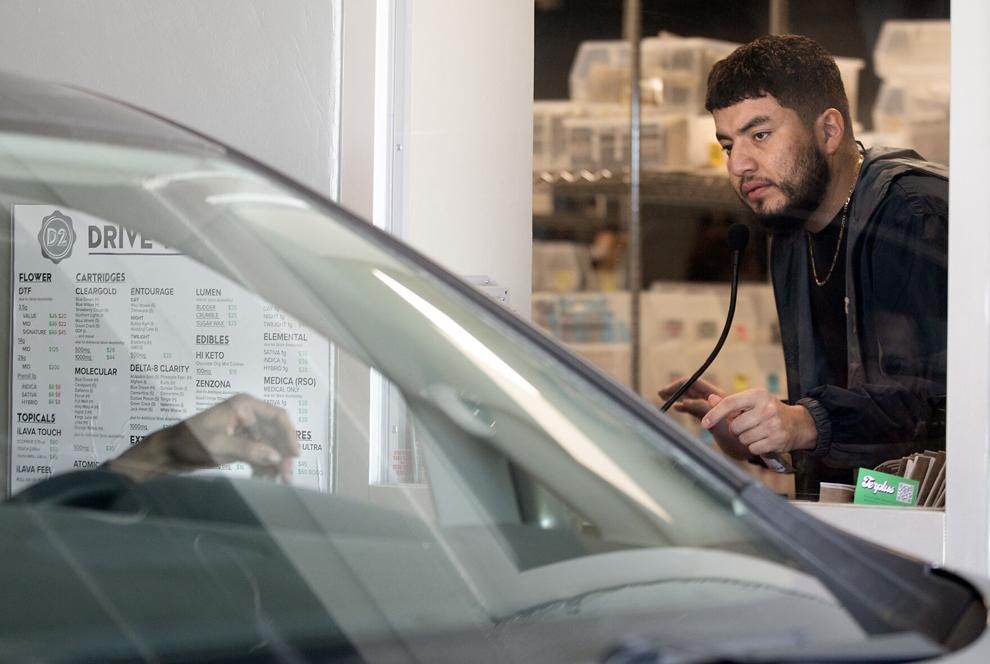 The tenant that occupied the location before D2 was Goodwill, and the location possessed an indoor drop-off area.
That's been converted into the first double-lane drive-thru in Arizona. While dispensaries in the Phoenix area, like The Mint in Tempe and The Flower Shop in Ahwatukee, also have drive-thru's, there's are all single lane.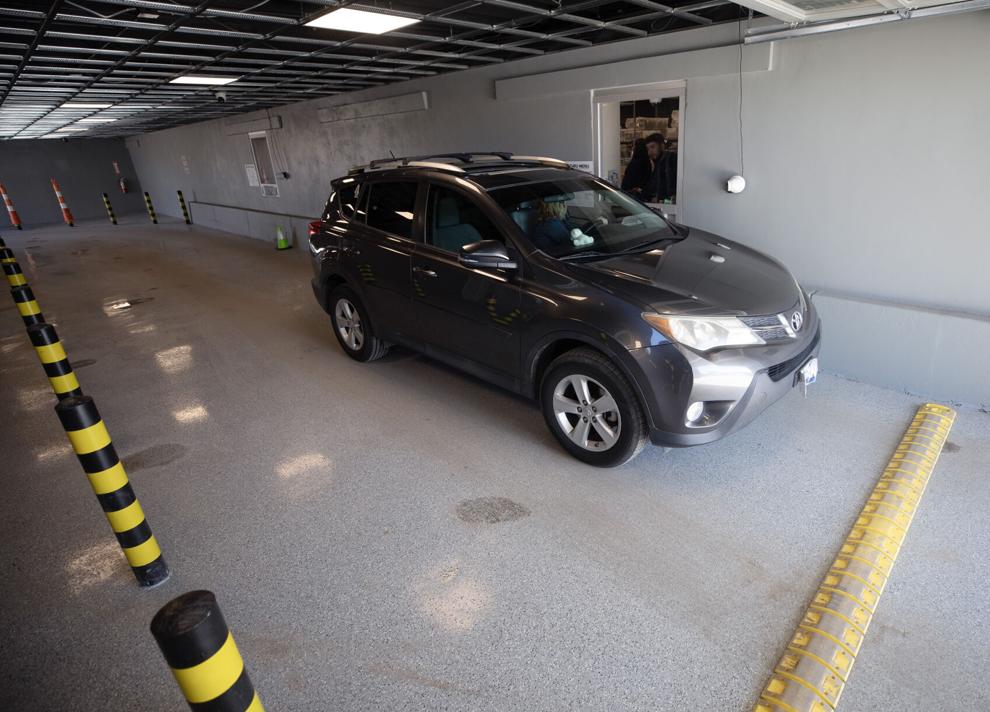 "If you pull up and you already have your order and you just, you know, there's nobody else in front of you, just go to window one, pay and off you go," Asnani said. "And then if you don't, then you can go the second window."